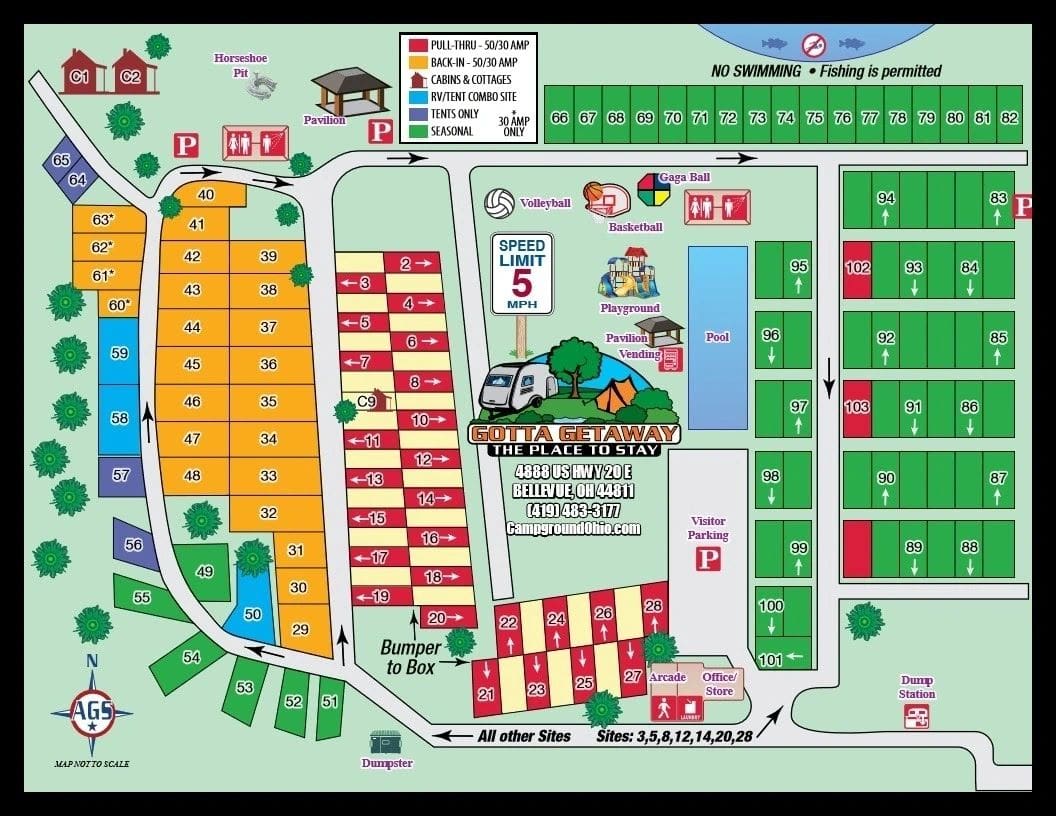 30AMP RV/TENT Combo Sites
All of our 30AMP RV/TENT Combo Sites include:
30/50AMP Pull-Thru Water & Electric – Grass Sites
All of our Pull-Thru Sites include:
Back-In Water & Electric Sites
All of our Back-In Sites include:
All of our Tent Sites include:
2 Bedrooms4 Beds (5 Person)
Room 1 – 2 Twin Bunk Beds
Room 2 – 1 Full-size, 1 Twin Bed (Bunk Beds)
Full-size Private Bathroom – Shower, Toilet, Sink
Group Reservation Information
Group reservations can be made online. However, if you plan on each member in your group to pay separately for their site, please contact us via e-mail or phone with the following information: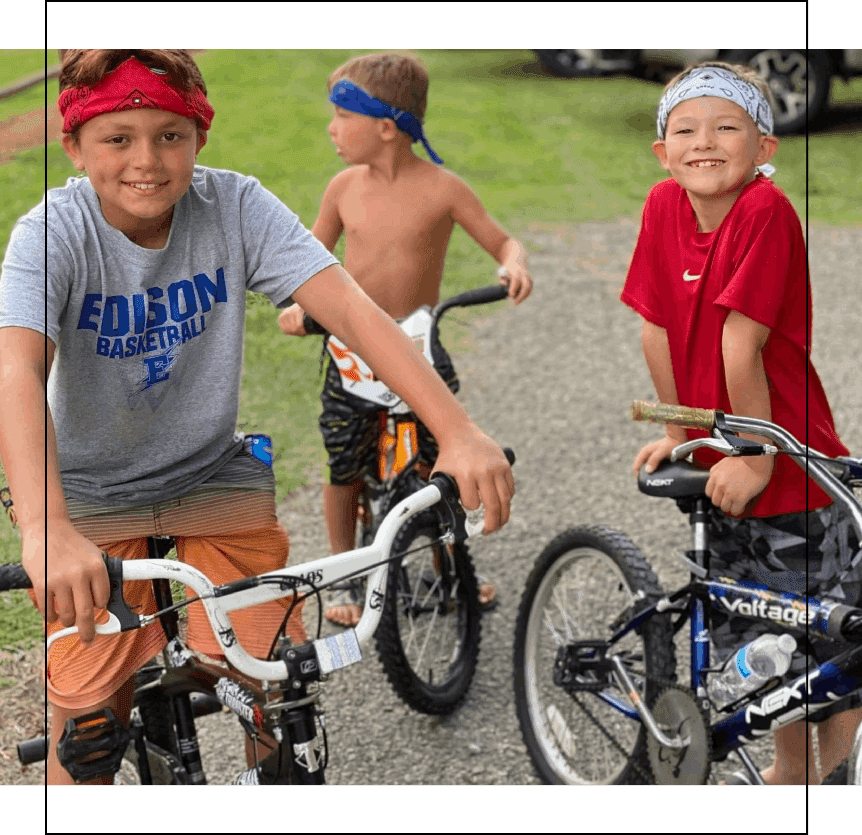 CAMPSITE NOTES:
Overnight SOLO Pull-Thru
Site Recommendations
If you're planning on a short solo stay (1 Night), we highly recommend the pull-thru sites below for quick, easy in and out. SITES 2, 4, 6, & 10
If you're bringing a "tow-behind passenger vehicle" and do not plan to unhook >65ft combo, please book sites 8, 20, & 21. For other sites booked, you will need to unhook your vehicle or pull the tow-behind vehicle past the electrical box and fit within the site completely.
Pets are not allowed at tent sites. Maximum stay is 2 weeks.
Non-Highway Vehicle Parking
Boats, trailers, or other non-passenger vehicles may be parked in the overflow parking area at an additional fee. Please contact us with any questions.
Electric Golf Carts are allowed (No Gas carts after 11 PM). Children are not allowed to operate golf carts or vehicles on the property.
If you are planning on spending the weekend with a group of family or friends:
We have several frequent campers who like to have family reunions, outings, or weekend getaways that are very creative bookings, as we have some great spots that give the best value.
Here are some booking ideas if you have not camped with us before:
These sites are across from the West shower house, giving your family plenty of room to set up buffets, cookouts, barbecues, fire circles, etc.… We have seen several groups book the tent sites just to use for barbecue canopies to house their wares, food & beverages.
These sites allow both RVs to have a decent-sized yardlot to stretch out on facing each other.
Pull-Thru Buddy Sites are: 2&3, 4&5, 6&7, 10&11, 12&13, 14&15, 16&17, 18&19, 20&21, 22&23, 24&25, 26&27
Back-In Buddy Sites are: 33&48, 34&37, 35&46, 36&45, 37&44, 38&43, 39&42, 40&41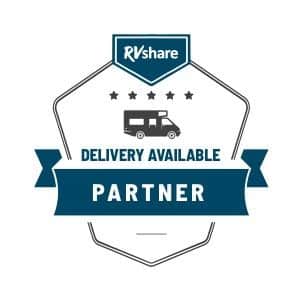 Don't own an RV or need a rental?
Rent a deliverable unit and forget the hassle. Check out deliverables to Gotta Getaway RV Park and more here!